Back to news menu
Skiing and snowboarding on the rise in England
Posted on in Outdoor News
Snowsport England announces increased ski and snowboard participation at indoor snow centres and dry slopes, reports the Telegraph
The number of people enjoying skiing and snowboarding in England is booming, according to a new report.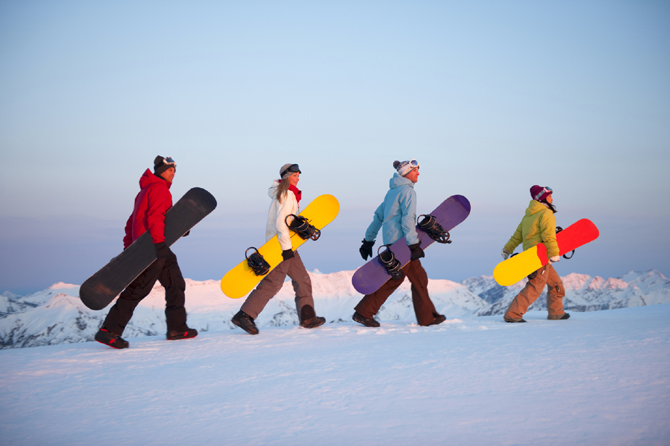 Research released by Snowsport England, the national governing body for skiing and snowboarding, shows that participation at indoor snow centres and dry slopes around the country is at a three-year high and has grown by more than 20 per cent since 2011.
The SlopeTracker report used turnstile data from the last five years at 13 centres across England. Though precise figures have not been released, the report showed that the industry grew 10 per cent from 2011 to 2012, only 0.4 per cent to 2013, then a further 11 per cent in the first quarter of 2014, while the country was in the full throes of Winter Olympic excitement.
The researchers also interviewed skiers and snowboarders at centres across the country and found high rates of satisfaction with two thirds "extremely likely" to continue to visit.
Tim Fawke, chief executive of Snowsport England, said: "We can only be encouraged by the findings of the report. This is the first SlopeTracker report to be published in what we see as a long term project.
We hope that more slopes will be able to come on board and share data to make the report even more valuable, and make it an important tool for all our slopes and centres."
A second report will be available in December to gauge the effect February's Winter Olympics in Sochi has had on snowsports participation.
Dry slopes and indoor snow centres reported a rise in attendance in the aftermath of the Games, partly attributed to Jenny Jones's bronze medal in snowboard slopestyle, Team GB's first ever medal on snow.
Add a comment